We had a fantastic trip to Jordan. One thing went wrong though: in Petra. I must have had a stomach flu that was brewing inside me. In fact I found out later than tons of teachers from Jubail were sick with the same illness. It was sort of a "time-lapsed" flu.
Anyway, we were having a great time in Jordan, visiting Amman. We used Jordan Select Tours: https://www.select.jo/
They were amazing. Petra was great.
This was my dream to see Petra! It was incredible, every bit of it. I even made it to the very top and Dave thought I couldn't make it but I did!
Our guide thought we would like to go to Petra Kitchen to make food and then eat it. Or maybe we had read about it in a guide book: back then I read guide books but since traveling for 10 years, we stopped reading and just showed up to places.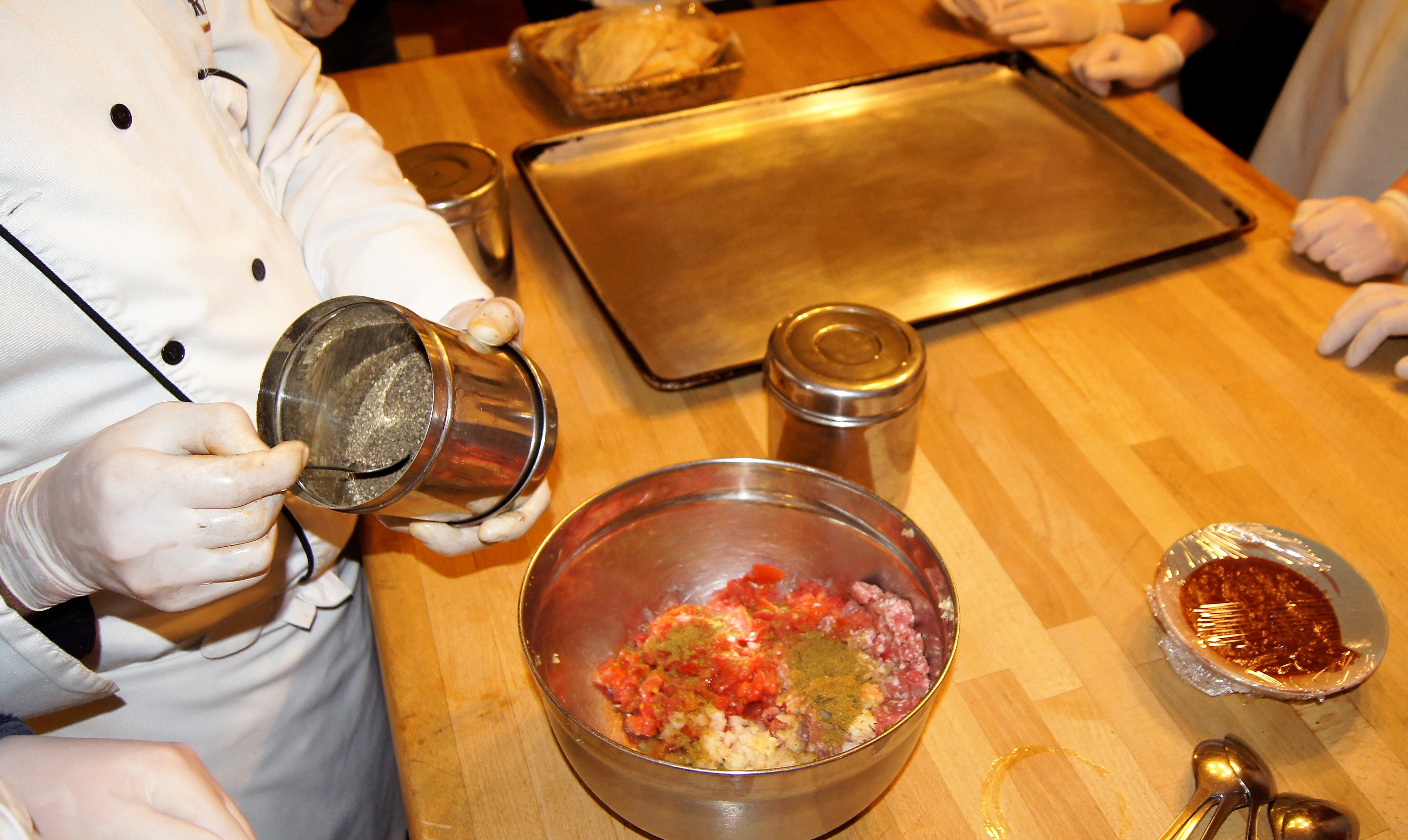 It was awesome! The funny thing was that the Antique Road  Show  cast were there: they had been conducting a cruise and were taking a night off for themselves.I had lots of photos with them. We got home to our hotel in Petra around 9pm.I think we were staying at the Crowne Plaza :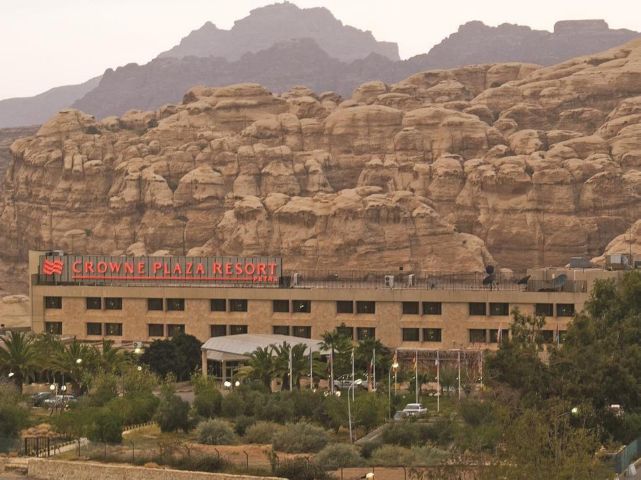 and It was a bit of a dump compared to the wonderful Kempinski Hotel in the Dead Sea. Here ,at the Kempinski Hotel, I sat in the Infinity pool, looking over to the lights of Jerusalem. In a few years I would be in Jerusalem.
Anyway, around 9pm-ish Dave got very sick with diarrhea.It ran through him pretty quickly.Around midnight, I got up: diarrhea and throwing up. We had to pack up the next morning and move to another hotel.We were trying to visit "Little Petra". I stumbled to a cave: in the cave I had soiled my underwear and was throwing up. A little old shepherd man and his goat came wandering in. He must have thought:"well here's an interesting site/sight!" So there's me, standing there, with no underwear on, yelling "Dave, Dave"-help me! So Dave comes in the cave and I said "please get me more underwear."I left my dirty underwear in the cave. Interesting relic for someone to find!
Then I said to the guide:"please take me somewhere where I can rest". I slept for 4 hours at his friend's place. I don't know what Dave did.Then they woke me up and asked if I could make the drive to Acaba which was 4-5 hours. Of course I had to get in the car.
I think it was at least 300 km. I sat in the front with my head between my knees. I don't think the driver comprehended how sick and dehydrated I was. Then we got to the hotel and I just collapsed. I tried to get up for dinner.I walked about 3 feet out of the door but was so sick I just turned around and crashed out on the bed. Dave had dinner by himself and swam in the pool.
Next morning I think we were heading to the airport. Oh my, I don't want to ever be that sick again! But I guess I have since then!