I got off the bus and there it was:Dealy Plaza. I recognized it immediately.The other elementary music teacher I was with was at least 20 years younger than me.She had no idea what we were looking at.This was the assassination site of JFK.I ran to the Grassy Knoll. On the top there were several men selling photographs and other memorabilia.
One guys had some photos that he had taken. I bought a few from him. Another man showed exactly where he thought the bullet had come from. You could see the X on the white picket fence.  You could also see the train tracks behind where a bunch of men had been waiting for the limo to pull left and head down the road  which led to a highway.
I also went into the 6th floor  School book Depository building. You could spend hours in there pouring over all the information and photographs.
What struck me was how "small" the site is at Dealy Plaza. It is a very tiny area, but full of memories. Being there will stick with me a long time.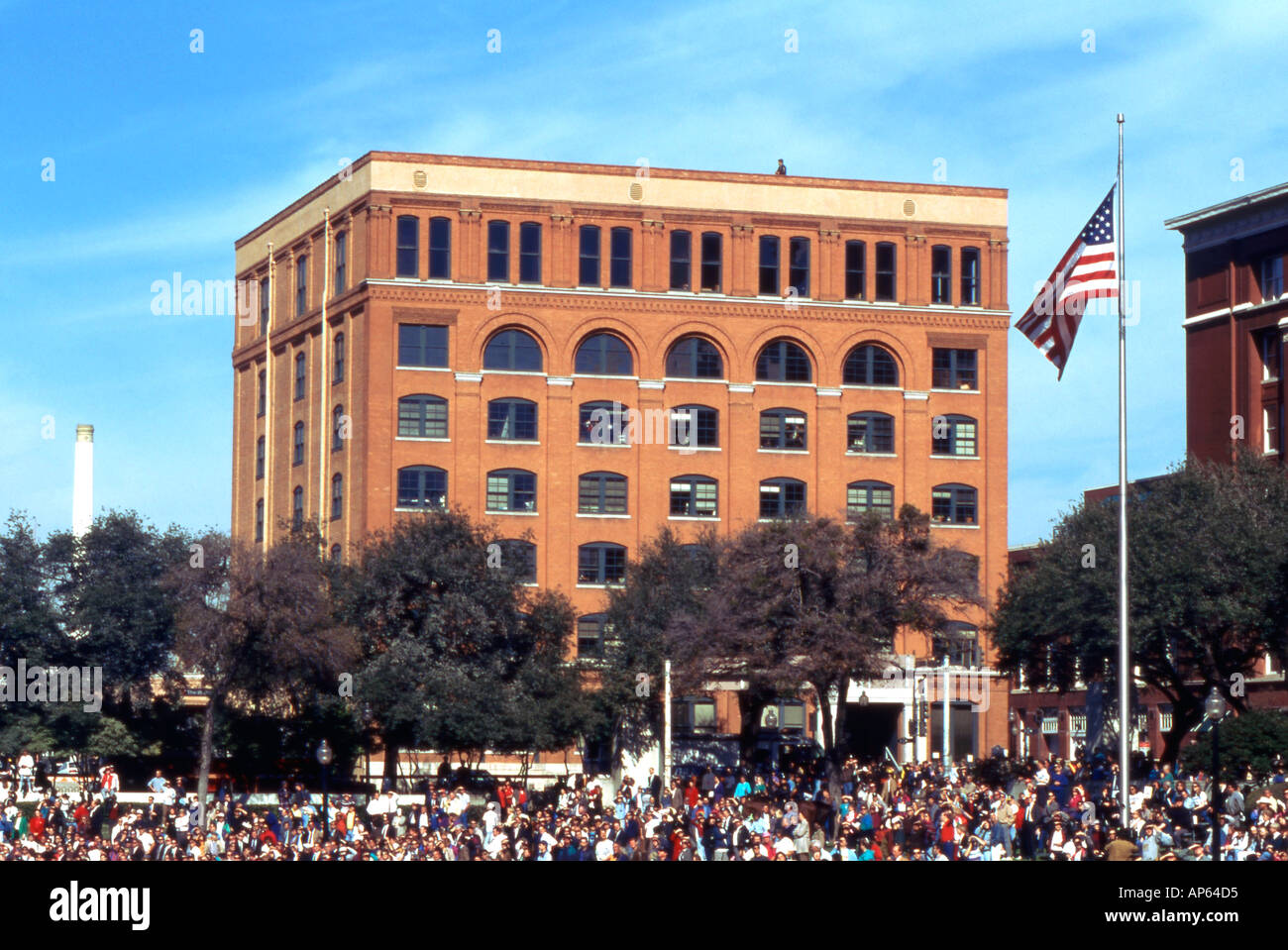 America is a strange place. I don't like it there. I enjoy New York, and yes I enjoyed Disneyland and I loved being in Dallas, but I just don't feel safe anywhere in the USA.
It's just not for me.